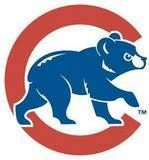 I woke up this morning and found I had an email from one of the most venerable friends of this site, Lawyer Chris—now actually Professor Lawyer Chris—who noted that the Cubs had just traded long-time Cubs pitcher and perennial explosive hothead Carlos Zambrano.* He asked my thoughts, so I thought I'd post them here. Please feel free to skip over this clearly off-topic post.

[*The trade isn't technically done yet. Zambrano has to officially waive his no-trade contract, there will be team physicals for the participants, etc.]

In sum, the story is less about finally seeing the back of Zambrano than it is about the rise of the new Cubs administration, most centrally new team president Theo Epstein. Moving Zambrano, which required the team to eat pretty much his entire $18 million contract this year, is a bold move that you can't even imagine the Tribune Corp., the previous owners, allowing. Of course, this highlights the fact that there's not only a new sheriff in town, Epstein, but more importantly a new mayor in town as well, this being new owner Tom Ricketts, representing the Ricketts family.

Epstein gave a press conference yesterday, before the Zambrano deal was announced, and of course most of what he said was pretty vague and general. (As it should be; his job isn't to feed fans exact information on his plans, since, duh, that would make them less likely to succeed.) I was still struck by the difference between what could be considered general platitudes delivered by Epstein, and what could have been the exact same general platitudes delivered by former GM Jim Hendry working under the Tribune Corp.

The difference is, when Epstein says things like they intend to rebuild the team from the ground up, do it right, that they want to improve in the short term but will also consider long term improvement the top priority, plan to focus on players who are better defensively (a seemingly eternal Cubs problem) and who must "be proud to be a Cub," well, his actions, as allowed by Ricketts, seem to prove that these guys actually mean them. Hendry, not so much. Hendry, who I never demonized as did many Cubs fans, was still the politician who promised you the same things year and year and then never delivered them.

Dumping Zambrano—we get young reclamation project Chris Volstad in return, with basically the hopes that he'll be a reliable #4 or 5 starting pitcher but with none of the drama Zambrano offered—is easily the boldest move Epstein et al has made so far. (Although the most controversial was trading popular left-handed reliever Sean Marshall for prospects). There's no salary relief, really, since we're eating so much of Zambrano's contract. Still, if Epstein believes this is the best we could have done, then I'm sure that's the case.

Presumably this trade, however, diminishes the chances of just flat out dumping outfield liability Alfonso Soriano, who is currently carrying what is perhaps the single worst contract in baseball. (Given to him by Hendry and the Tribune Corp., of course.)

With Zambrano we're eating $15.5 million of his $18 million this year. Soriano is on the books for about $19 million a year for three more years. The only possible buyer for him would be an American League team, since he wouldn't be a bad DH. Even so, the Cubs would probably have to eat $40 million or more of that contract, on top of the money they're eating on Zambrano this year.

However, boldness is in the air, and while Soriano is at least a good guy who isn't a clubhouse cancer like Zambrano has often been, he still doesn't fit with the team concept that Epstein is using. So we'll see. I will say that at worst, I'd expect Soriano would be here for one more year and then the Cubs would move him no matter the cost. Whether they would do it this year, though, eating potentially $35 million in bad contracts in 2012 for Zambrano and Soriano combined, and for a team that in the short term has no playoff chances whatsoever, remains to be seen.

I will note that bad timing continues to dog this franchise. Soriano is an example of that. The Tribune Corp. purposely majorly overpaid for him because they wanted a big splash, knowing they were about to put the team up for sale (meaning also the Tribune Corp. wouldn't be paying most of his highly back-loaded contract).

So Hendry was finally, for the first time ever, told to run out and get the biggest player available in the off-season. Sadly, it was Soriano, a good player but not a great player. Another year we might have at least netted a superstar for that money. That year, not so much. Soriano gave us about three good years, but we didn't do anything during that time, and now we're stuck with him. Even if he goes elsewhere, we're still on the hook for the vast majority of that contract.

The cosmic bad timing now involved Baseball's brand new Collective Bargaining Agreement, which severely limits the amount of money a team could throw at overseas player contracts and development. This, of course, just when for the first time in franchise history we had an owner and management team planning to freely spend such money. First thing in the door, Ricketts and Epstein find that, nope, sorry, can't do that now. So on to Plan B.

The Tribune Corp., left an epic mess behind them. It's going to take years to fix the team and more importantly the culture of the team, and get where we want to get, which is a team that is a perennial contender. We now have will, money and smarts in our favor. That's a heady combination.

Even with all that, though, luck will naturally play a huge part in whether we finally get to the Promised Land and win a World's Series. However, there are people who know you make a lot of your own luck, and now for the first time in my life such people are running the team.

Finally, good luck to Carlos Zambrano. I don't think he's a bad guy, just a highly immature one. I wish him well. It's like finally breaking up with a crazy long-term boy or girl friend. You feel wistful as you consider the past, remembering times you haven't considered in a while, but have to admit it's good to finally move on. Let's hope it works out well for everyone concerned—but if not, let's hope it works out for the Cubs.