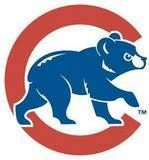 Well, no, probably not. The team is still way too flawed to be "just a player," or even two players, away from doing anything.
That said, the Cards losing Albert Pujols means the rest of our division is now much weaker. I still think we're too far away to risk the sort of crazy long term contract Fielder would require. However, the new guys running the Cubs are a lot smarter than me, so we'll see what they do. For what it's worth, I would think that at best we'd offer the fairly young Fielder a crapload of money per year, saying $25-30 million, but maybe for five years instead of the seven year or longer contract he might be looking for. So even if we do that, he might well opt for another deal elsewhere.
Unlike many Cubs fans, I'm more interested in seeing them focus on building the team into a perennial contender than I am worrying about what they'll do in 2012 or even 2013. So I'm entirely happy to see Pujols go elsewhere, and if we don't sign Fielder or any other big player that's cool with me too. Basically I just want to know that there's a coherent plan they're following, and to see improvement on a year to year basis until we get to where we should be.
We've a huge hole to dig ourselves out of–one way or the other, for instance, we'll be paying Soriano huge money for three more years–but given our market size and the front office talent we now have, there's no reason we shouldn't end up being, if not the presumed division winner every year, then the team that at the beginning of each season is considered the powerhouse our division rivals have to get around.
All last season, even before we got rid of former GM Jim Hendry, I was saying the baseball would suck, but that the post-season stuff would be enthralling. Luckily, that at least has come true, more so that I had even hoped. It's not so much getting a new superstar GM. It's that for the first time in my life we have both a great GM and an engaged owner working together to build the team into what it always should have been. That doesn't guarantee anything, but it offers us a lot more realistic hope than we're used to.
Interesting times ahead.