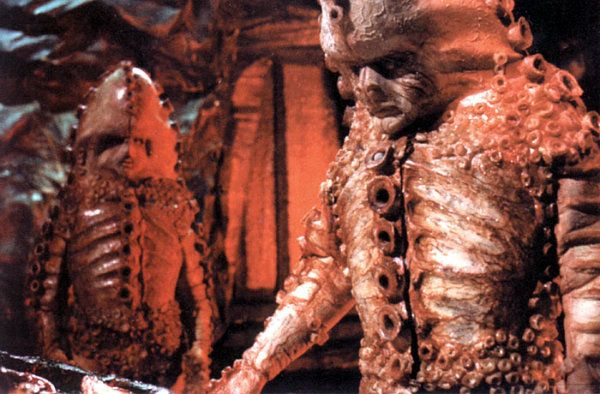 No surprise after yesterday, I guess.
Although I had seen, way back in the day, the Doctor Who movies when I was a tyke, my sorta of first exposure to the Doctor was catching–sadly, right before they ended showing it–the John Pertwee run on our local PBS channel.
Several years later they started showing it again, although I was pretty confused with the idea that the Doctor was now a completely different guy. Remember, this was in the '70s, so there wasn't an Internet, and what limited print sci-fi magazines there were didn't really cover the show. All I knew of the show was what I gleaned by watching it.
Anyhoo, I was quickly in love with it, and unsurprisingly (like many) consider Tom Baker and Elizabeth Sladen to be the ur-Doctor and Companion. Given this, and against the general long-term trend of the show and it's many fans, I've always preferred the Doctor on Earth, fighting off aliens alongside UNIT.
This is a terrific story arc that for some reason never really hit DVD or even VHS, although thankfully it's finally due to be released later this year. Can't wait to catch up with this one again.