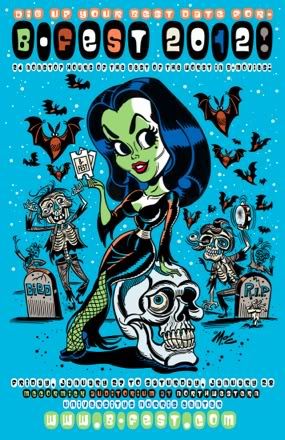 Online sales only; credit card required. Details here.
UPDATE: Amazingly, there's a four ticket limit per customer, and the buyer has to pick up the tickets themselves. Yikes! Good thing we have a small crew this year.
Anyone else who wants to attend, e-mail me at ken@jabootu.com. Free transport, lodging and food while you're in town, but it looks like you'll have to order your ticket yourselves. My four are spoken for.