I'm starting to like the cut of this upcoming Poe series' jib. The central idea is neat, but again, I fear it will be too grim. Have fun with it. Poe's personality certainly leaves lots of room for comedy; he was more than a tad pompous. Of course, you'll want to skirt the drinking and the marrying his 13 year old cousin thing. (I'm not judging the man, but it's a different age, and that just doesn't spell entertainment. Plus, she dies and everything.)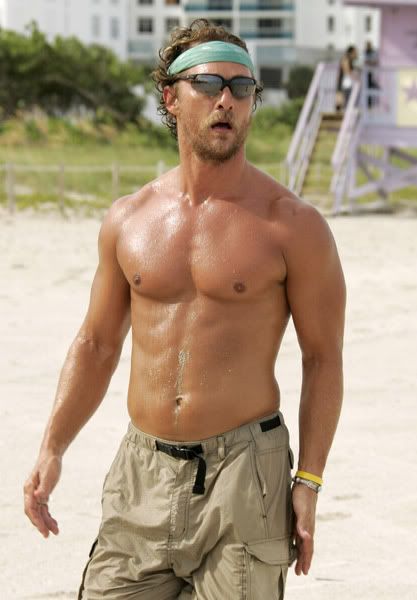 Luckily the producers don't have to worry about casting. It's like how everyone in Hollywood knew Clark Gable had to play Rhett Butler. So I'm sure we're all on the same page here. I was glad to hear that the showrunner for the series will be the previous Executive Producer from Human Target, which was my favorite new show in a while before they brought in a showrunner from Chuck to utterly ruin it this season.
I don't know, dour seems the new mood for a look of TV. However, macabre crimes don't mean the show has to be constant doom and gloom. Let's hope it's not.
****
Tim Burton seems to be doing his stock company thing for the upcoming Dark Shadows movie. Johnny Depp (surprise) will be playing Barnabas, of course, but Michelle Pfeiffer and Bonham Carter are likely to be cast as well. New to Burton would be Jackie Earlie Haley. That guy could use a break; being the best thing in the Elm Street remake, Watchmen and the Human Target TV show hasn't gotten him much.
*****
Ron Moore is doing a pilot for NBC called 17th Precinct, set in the fictional town of Excelsior where magic and supernatural elements rule over science. Stockard Channing (!) has been cast.
****
24 showrunner Howard Gordon has a "Inception-like" (bet that phrase has been tossed around in a lot of pitches lately) pilot for NBC called REM, a thriller about a cop  living in two different realities.  Sounds like Life on Mars. Except that this one will be, you know, more like Inception.
****
Hollywood's love affair with flyover country continues with the pilot Suburgatory. This revolves around a teenage girl who is moved from Manhattan, where she grew up, to her version of hell: the suburbs. Ha! I hope in addition to being all Stepford Wives-ish, everyone will be a racist, too.
****
Cop Rock meets American Gothic meets Northern Exposure: "Former Law & Order star Jesse L. Martin is returning to series TV with a lead role in Marc Cherry's drama pilot for ABC Hallelujah. Martin is the first actor cast in the project, which features musical elements. Hallelujah is set in the town of Hallelujah, Tenn., which is being torn apart by the forces of good and evil. Fortunes change when a stranger comes to town, bringing justice, peace and possibly restoring faith. Martin will play a mysterious, charming drifter who crosses paths with the newcomer."
****
When Miramax went down, that NO DOUBT AWESOME R-rated (??) theatrical remake of the fondly remembered tele-horror pic Don't Be Afraid of the Dark was thrown into limbo. However, FilmDistrict has acquired the rights to the film, and it's currently penciled in to come out in August. And hey, Guillermo del Toro is producing it, so maybe it won't suck.