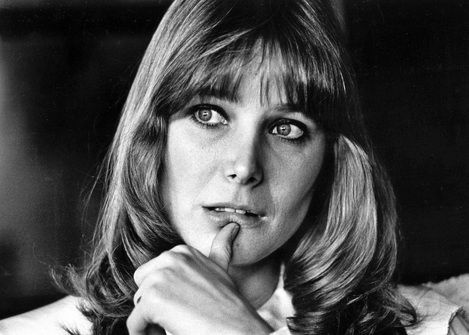 Actress Deborah Raffin, a regular star of TV mini-series and B-movies in the '70s, '80s and '90s, has passed away. Ms. Raffin is best known on these pages as the ludicrously young and predictably doomed romantic lead opposite the elderly Charles Bronson in the early Jabootu subject Death Wish III.
Beginning her career on the big and small screens in the early '70s, Ms. Raffin appeared in, and often starred in, such drive-in fare as Ransom, The Sentinel, Larry Cohen's God Told Me To and the aforementioned Death Wish III. She also appeared in the star studded but typically awful adaptation of Harold Robbins'  Jacqueline Susann's Once is Not Enough.
Ms. Raffin also appeared in the never completed Grizzly II: The Concert, along with such before-their-time luminaries and character veterans as Charlies Sheen, George Clooney, Richard Jaekel, Louise Fletcher, John Rhys-Davies, Andrew Prine and Laura Dern. Also appearing in that film was another '80s icon who passed away far too soon fellow '80s starlet Deborah Foreman.
On TV Ms. Raffin appeared in similar fare, including the telemovies Nightmare in Badham County, Mind Over Murder, Killing at Hell's Gate and Ski Lift to Death.
Ms. Raffin continued to work fairly steadily through the '90s and the new century, most notably snagging a recurring role in the popular family drama 7th Heaven. She also worked as a writer, producer and director. She also co-found the Dove Books on Tape company.
Ms. Raffin was sadly only 59 at the time of her passing.