Well, to wrap up the New Year, let's give the people (all six of you) what you so clearly want. And really, I can't gainsay you.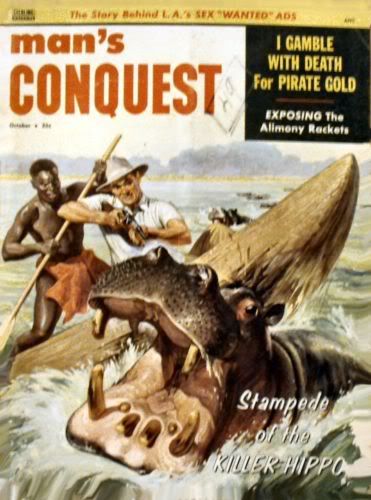 First, though, check out this poseur. Not only does he got another guy with him instead of a swooning chick, and not only is he using a rifle instead of a knife, but he's wearing a shirt. And a hat! That dude from yesterday attacking  a gorilla with a blade would sneer in derision at this nancy boy.
Thanks to OTL who suggested this gem:
Looks like that Panda escaped from the same lab as this fellow:
Meanwhile, you know this guy's going to be a bit embarrassed when it's his turn to talk at the next He-Man Adventurers' poker game: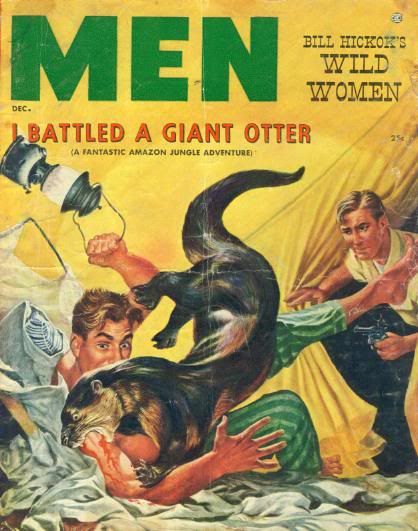 Rocky, no! The weasels call out the Air Force.