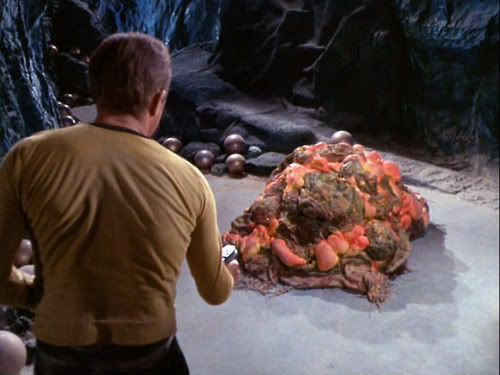 What do this episode and The Alligator People have in common?
Update:  Gamera was clearly on the right track with his Hungarian remark.  The Horta episode of Star Trek was blatantly ripped-off in the final episode of Kolchak: The Night Stalker.  Entitled "The Sentry", it featured a rubbery-looking alligator man attacking miners.  The twist ending revealed that the writers had seen "The Devil In the Dark" and were hoping nobody would remember it.
Sure, why not?  Who remembers anything about Star Trek?