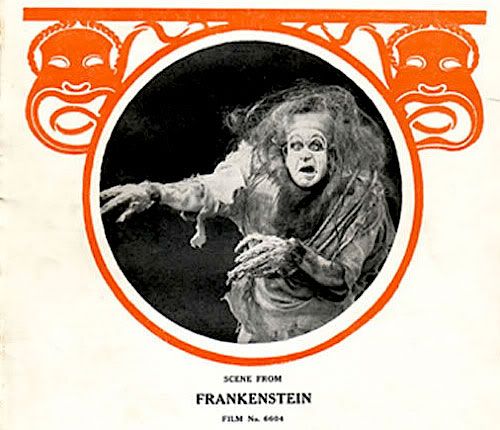 Well, this whole thing has worked out well.
I started with the Frankenstein Monster, and may as well cap off the first 100 MotDs with another version; perhaps the earlier movie monster, the Frankenstein Monster from the 1910 Thomas Edison short based on Mary Shelley's novel.
As noted yesterday, since I'm out of town as this weekend, I'll postpone starting the next round of MotD until I return, on Monday the 27th.  Before I leave, though, I intend to finally tally what which monsters we've covered to date.