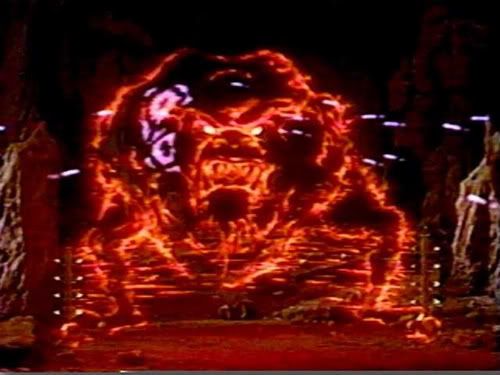 Commanders Adams: You still refuse to face the truth.
Dr. Edward Morbius: What truth?
Adams:  Morbius, that thing out there – it's you.
Morbius: You're insane. How else would you have led it here, where Alta must see you torn to pieces?
Adams: You still think she's immune? She's joined herself to me, body and soul!
Altaira: Yes, and whatever comes, forever.
Morbius: Say it's a lie. Shout, let it hear you out there! Tell it you don't love this man!
Altaira: Not even if I could.
Morbius: Stop it, Robby! Don't let it in! Kill it, Robby!
Adams: It's no use. He knows it's your other self.